What's SEO ?
SEO stands for Search Engine Optimization.
Cool, So What is Search Engine Optimization?
Search Engine Optimization is the method of improving the ranking of a website or a single URL ( web page ) for a certain keyword in search engines result via the un-paid search results.
For example go to google.com and search for any word or phrase you like once you get the search engine result pages ( SERPs) ask yourself why some sites are ranked on the top and others are not. based on what search engines rank those sites ! and here where SEO comes in play

Why webmasters care about SEO?
If you as webmaster have a very nice site but it is not ranked well in search engines you will need to invest a lot in advertisement because it will be hard for Internet searchers to find your site so in short :-
It's all about Top Ranking which means More Traffic , More Leads, More Sales, Less advertisement fees.
Read more about The Importance of Search Engine Optimization


Unlike USA, Singapore SEO Companies are facing extra challenges as they need to optimize websites for both local and global search engines. please read more about SEO Singapore here.
On-Page SEO Factors.
On-Page SEO factors are related to the content of the website. This consists of pages written in the HyperText Markup Language.
On-page optimization involves modifying keyword in the URL, Title, Headings ( H1, H2 , H3 ..etc ), Hypertext Links and Body text, Keywords in the keywords meta tag , robots meta tag, The Alt TAG ,the description tag ..etc
The content should be well structured with the use of Heading tags containing relevant keywords.
The URL should be search engine friendly means don't use something like index.php?region=Asia&Country=sg
Search engines don't like that. better use something like domain.com/asia-singapore .Read more about On-Page Factors
Off-Page SEO Factors.

Off-page factors. It's all about incoming links to a site.
The quantity of inbound-links using anchor text having your targeted keywords. These better to come from sites /pages having similar or close topics, and it even better to be from old / reputable sites.
Google also considered the page ranking ( Google's view of the importance of a webpage ) of the site, the higher the PageRank the better. a link from a PR5 site is worth much more that of a PR4 site. Keep in mind Google uses all inbound-links in its page ranking calculation.
The Keyword used in anchor tag is very important for search engines so they can guess what is this link about.
The IP ( Internet Protocol ) address also important, if many of the incoming links are from the same IP ( or from the same C class IP range like 222.126.127.1 and 222.126.127.245 ) this will not help at all , and Search Engine may consider it link spamming. Oh man ! Search engines getting smarter ! .

A SEO Consultant Said: Don't ever post your link in Free For All (FFA ) pages, as it will hurt your website. And as SEO Consultant I agree that those kind of backlinks are not useful , But Google will not penalize you for something a competitor can do to hurt your website ranking. Read More about Search Engine Optimization Off-Page Factors
SEO vs SEM
SEM stands for Search Engine Marketing.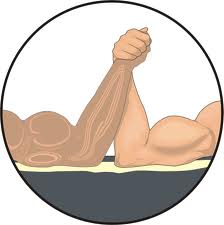 SEM is a broad term. It's everything that can be done to utilize the technology of search engines with the goal of promoting a web site.
It includes advertising & Link exchange , PPC ( pay-per-click) campaign in search engines sites like Google and Yahoo, as well as social media networks like facebook youtube ..etc
Read more about Search Engine Optimization vs Search Engine Marketing
SEO should be the first step.
SEM campaign is NOT complete without SEO.,
since the goal is to improve viability for both search engines and users,
You may find that it will suffice on its own. In any case, the advantages of SEO over the other aspects of SEM make it clear that, even if you are going to spend more money on advertising and paid placement,
With that being said, SEO must be your first step in promoting your site.
Let SEOCOX help you in your SEO .